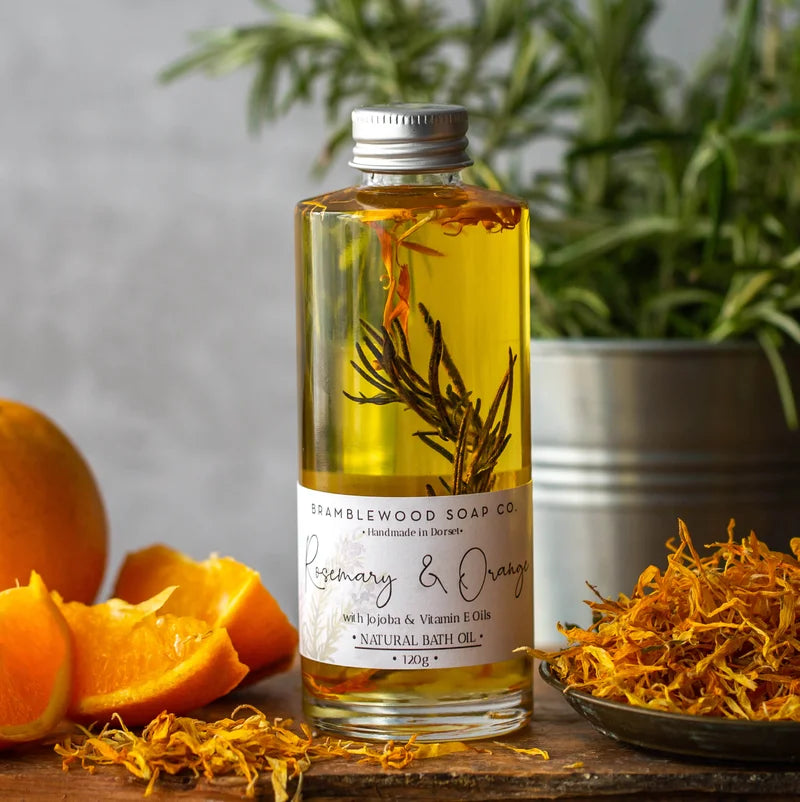 Bramblewood Rosemary & Orange Bath Oil
£21.95
Immerse yourself in luxury with this Rosemary & Orange Bath Oil. The finest essential oils are combined with moisturising jojoba and coconut oil to create a wonderful bathing experience.
The delightful blend of Rosemary & Orange essential oils invite positive energy and enthusiasm.
Key Ingredients:
Jojoba Oil - A wonderfully nourishing oil that is well known for its absorption and moisturising abilities
Vitamin E - helps to soothe and nourish dry and irritated skin
Rose Geranium essential oil - balancing, uplifting and calming properties
Each bath oil is made by hand in small batches in the heart of the Dorset countryside.
Contents of each jar: 120g
100% recyclable, plastic-free packaging
No artificial colourants or fragrances
Vegan
How to use:
Add a splash of sumptuous oil to your warm bath water. As the oils disperse, your bath will transform into a highly moisturising bathing experience.
Always be extra careful when stepping out, as the addition of oils to the water can make your bath tub a little slippery.