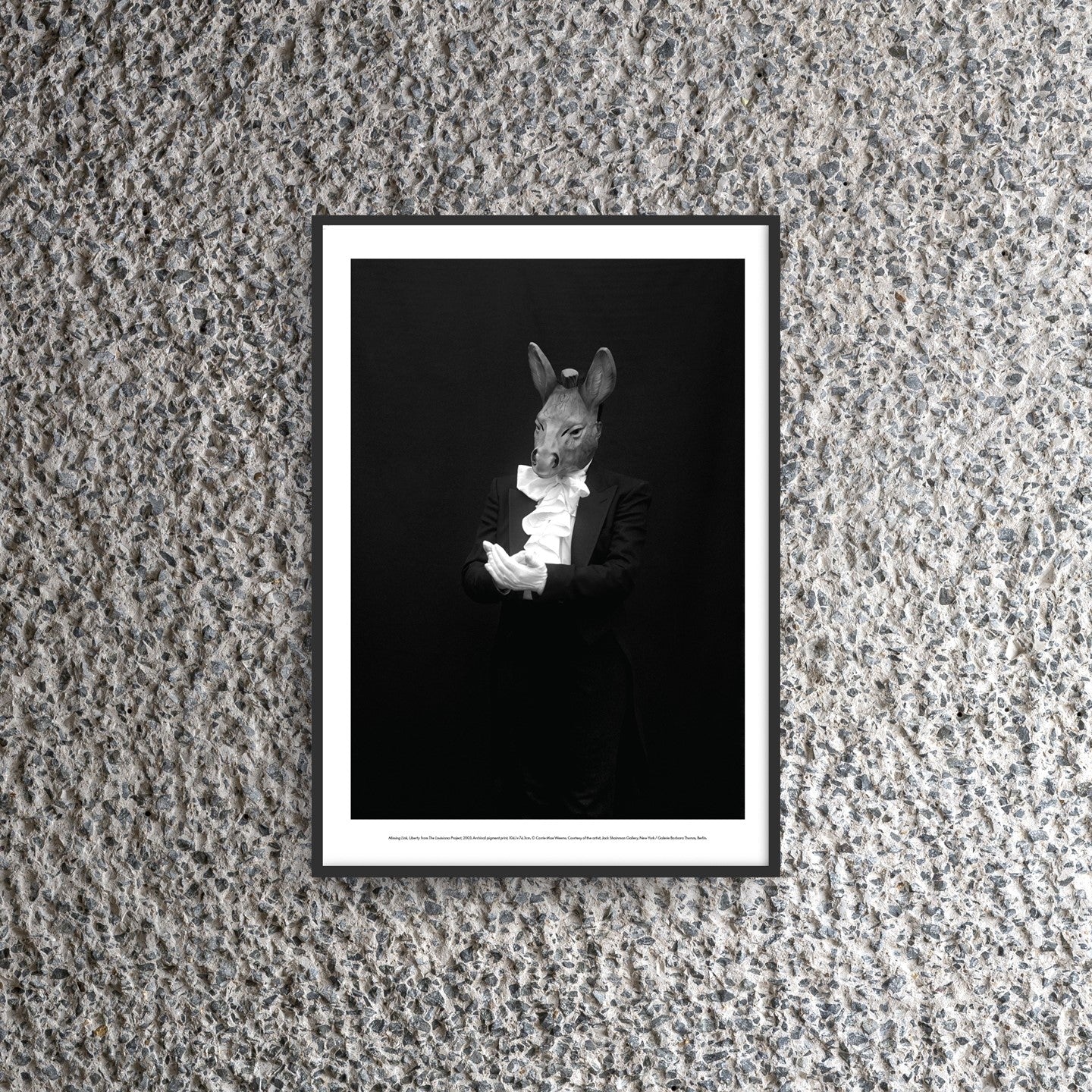 Carrie Mae Weems A3 Print, Missing Link (Liberty), 2003
£8.00
Art print reproduction of Carrie Mae Weem's Missing Link (Liberty) photograph, from The Louisiana Project, 2003. 
Widely considered to be one of the most influential American living artists, Carrie Mae Weems has developed a practice celebrated for her exploration of cultural identity, power dynamics, desire, intimacy and social justice through a body of work that challenges the prevailing representations of race, gender, and class. Defined by the use of photography, installation, film, performance and textile, her remarkably diverse and radical practice questions dominant ideologies and historical narratives created and disseminated within science, architecture, and mass media.
Print Specifications 
Size: A3 (297 x 420mm)
Material: Giclée printed with UV inks on art paper
Sourced as part of the Barbican's Carrie Mae Weems: Reflections for Now collection. The exhibition takes place in the Barbican Art Gallery from 22 Jun - 3 Sept 2023.