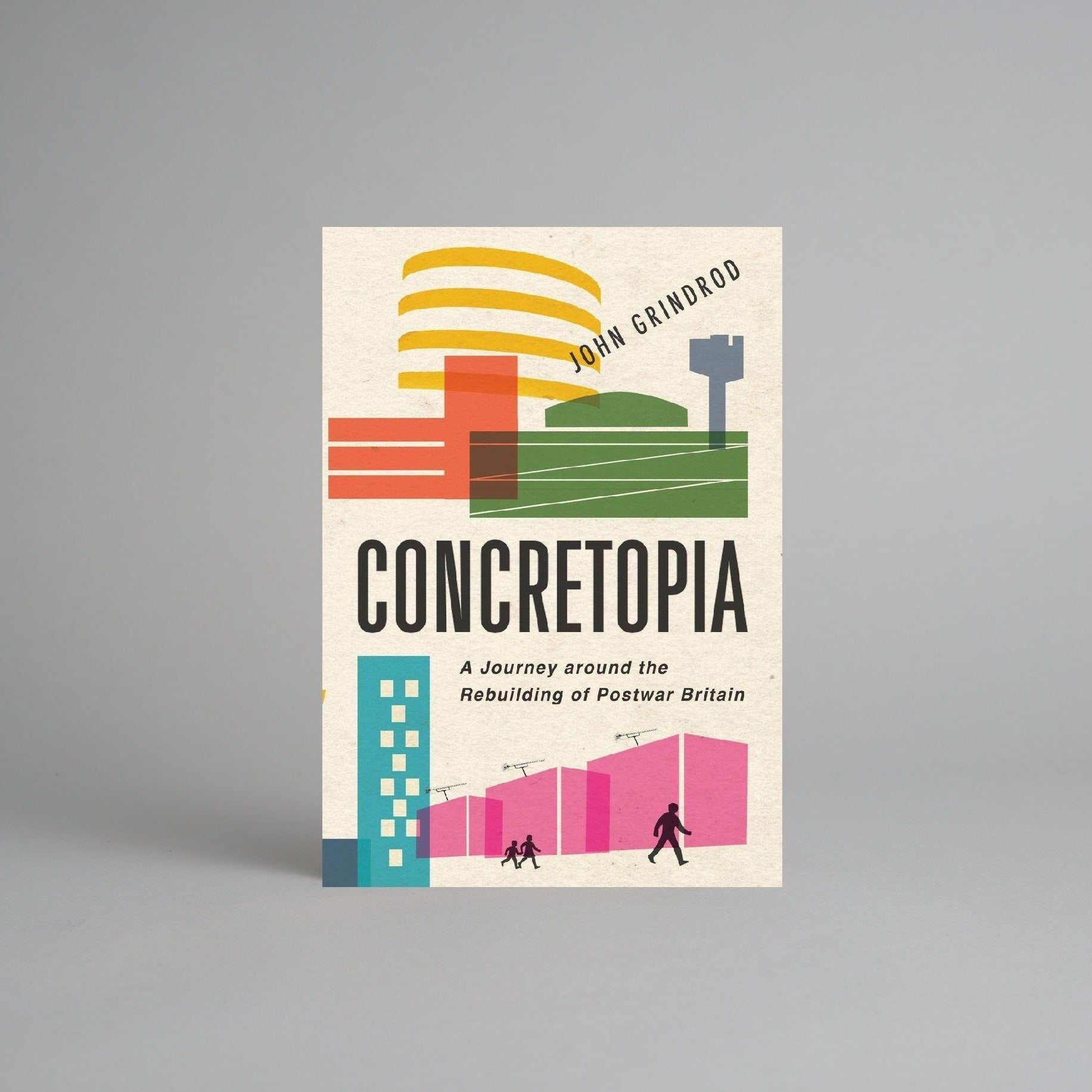 Concretopia: A Journey Around the Rebuilding of Postwar Britain by John Grindrod
£12.99
Was Britain's postwar rebuilding the height of midcentury chic or the concrete embodiment of Crap Towns? John Grindrod decided to find out how blitzed, slum-ridden and crumbling 'austerity Britain' became, in a few short years, a space-age world of concrete, steel and glass.
On his journey he visits the sleepy Norfolk birthplace of Brutalism, the once-Blitzed city centre of Plymouth, the futuristic New Town of Cumbernauld, Sheffield's innovative streets in the sky, the foundations of the BT tower, and the brave 1950s experiments in the Gorbals. Along the way he meets New Town pioneers, tower block builders, Barbican architects, old retainers of Coventry Cathedral, proud prefab dwellers and sixties town planners: people who lived through a time of phenomenal change and excitement.

What he finds is a story of dazzling optimism, ingenuity and helipads -- so many helipads -- tempered by protests, deadly collapses (as at Ronan Point) and scandals that shook the government.
Acclaimed by critics from all sides of the political spectrum, Concretopia is an witty and revealing history of an aspect of Britain often ignored, insulted and misunderstood. It will change the way you look at Arndale Centres, tower blocks and concrete forever.
Paperback, 480 pages.
Dimensions: 19.7cm x 3.4cm x 13cm