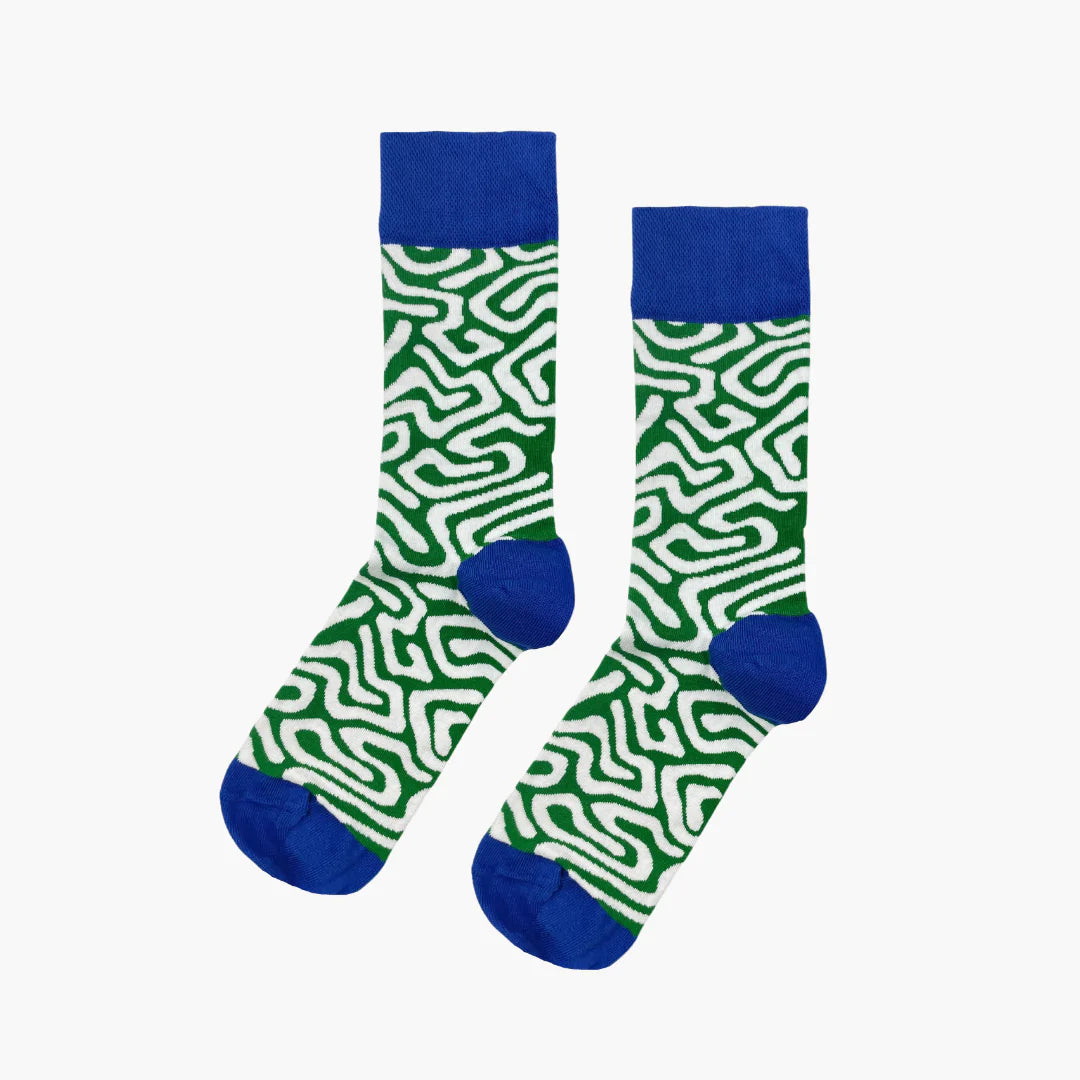 Green Roots Socks Large 9-12
£10.00
Just like the roots of a tree, these fun, vibrant, African inspired socks by Afropop are sure to grow to become your favourite pair!
This green and white colour combination works well with both formal and casual outfits and will bring that pop of colour that will take your outfit to the next level. 
Machine wash at or below 30°. 
Size: UK Adult 9-12
Material: Made from a combed cotton blend making them soft and durable.