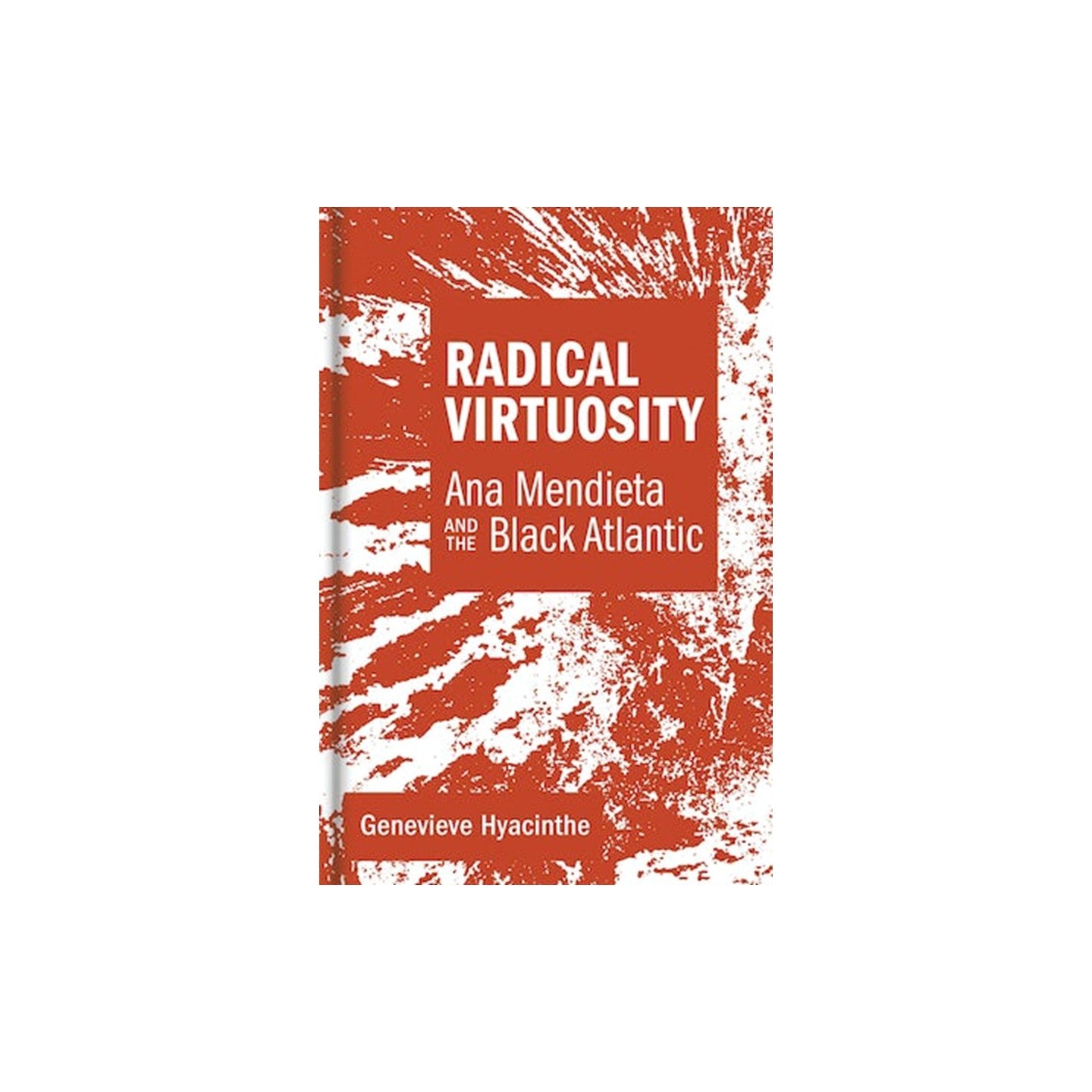 Radical Virtuosity: Ana Mendieta and the Black Atlantic
£36.00
Reclaiming the artist Ana Mendieta as a formally innovative maker of performative art who forged connections to the marginalized around the world.
The artist Ana Mendieta (1948–1985) is remembered as the creator of powerful works expressing a vibrant and unflinching second-wave feminist sensibility. In Radical Virtuosity, art historian Genevieve Hyacinthe offers a new view of Mendieta, connecting her innovative artwork to the art, cultural aesthetics and concerns, feminisms, and sociopolitical messages of the Black Atlantic.

Hyacinthe examines the development of Mendieta's performative artworks―particularly the Silueta Series (1973–1985), which documented the silhouette of her body in the earth over time and argues that these works were shaped by Mendieta's appropriation and reimagining of Afro-Cuban ritual. Mendieta's effort to create works that invited audience participation, Hyacinthe says, signals her interest in forging connections with the marginalized, particularly those of the Black Atlantic and Global South. Hyacinthe describes the "counter entropy" of Mendieta's small-scale earthworks; considers the resonance of Mendieta's work with the contemporary practices of Black Atlantic female artists including Wangechi Mutu, Renee Green, and Damali Abrams; and connects Mendieta's artistic and political expressions to Black Atlantic feminisms of such popular artists as Princess Nokia.
Hardback, 352 pages
Dimensions: 15.88 x 2.64 x 23.65 cm