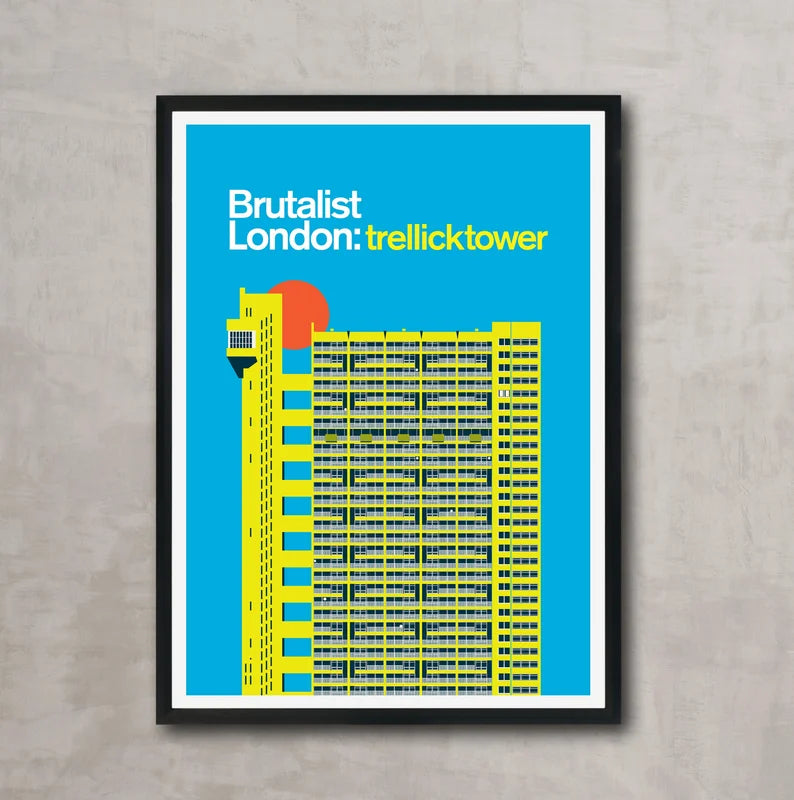 Eye for London A4 Trellick Tower Print
£22.00
Trellick Tower Print by Eye for London
Trellick Tower is a Grade II listed tower block on the Cheltenham Estate in North Kensington, London. Opened in 1972, it was commissioned by the Greater London Council and designed in the Brutalist style by architect Erno Goldfinger. 
Goldfinger's design is based on his earlier and slightly smaller Balfron Tower (in Poplar, east London), and is in effect a sibling building. The tower was completed at a time when high-rise tower blocks were going out of fashion as local authorities were beginning to realise the social problems they caused. It was said to have inspired JG Ballard's novel, High Rise, in which residents collapse into anarchy and wage war on each other's floors.
Matte Print on 250gsm thick paper.
Size: A4
Unframed, comes packaged flat on a backing card. 
Eye for London Prints is a design studio based in South London, run by Mats and Ram.
Mathanki (Mats) is the founder/ creative director with a decade of experience in advertising. She brings together a vibrant mix of graphic design, illustrations and visual stories that evoke the beauty of London and travels beyond.