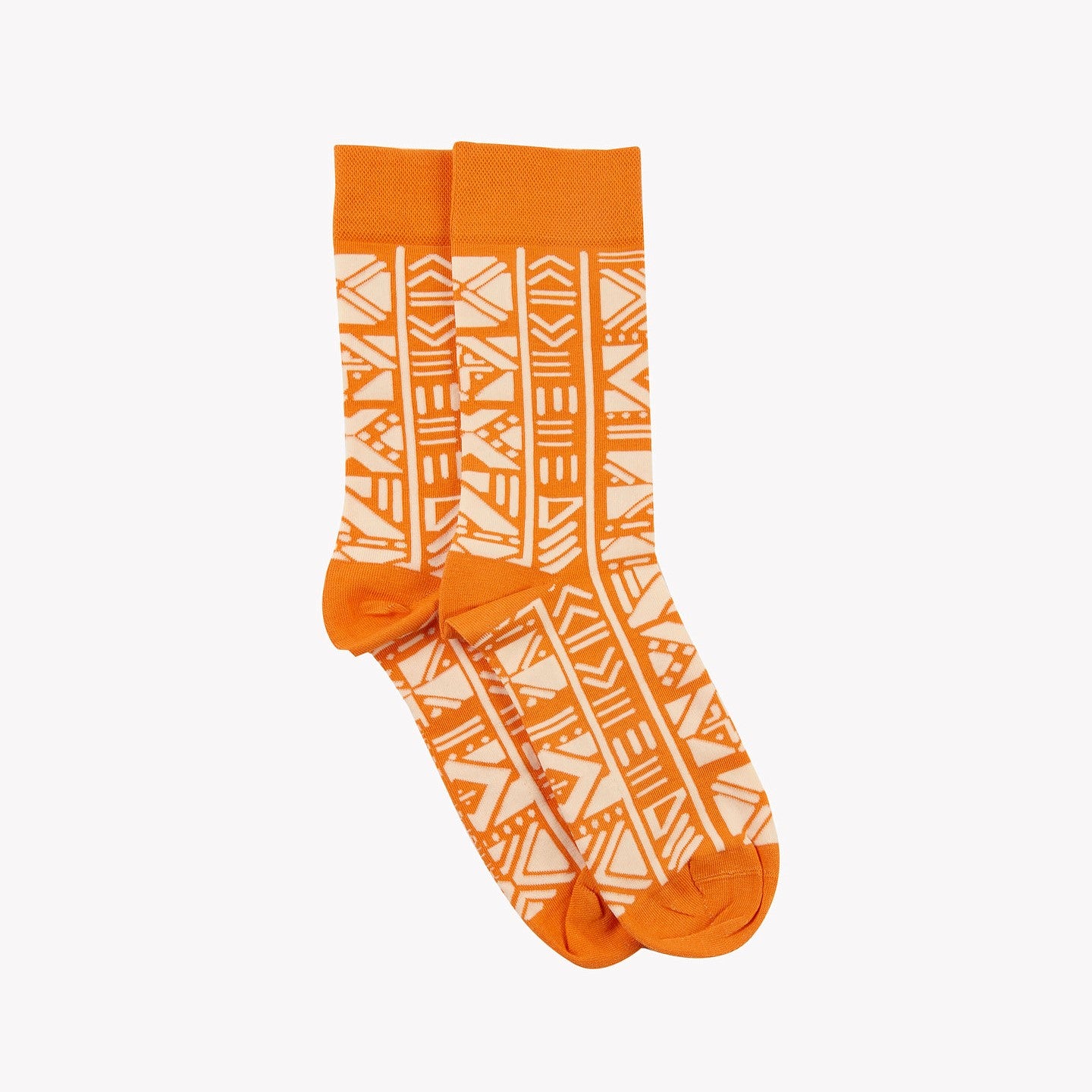 Orange Bogolan Socks Medium 5-8
£10.00
Inspired by west African tribal patterns with a flair of abstract art and contemporary colours.
Founded by Isaac Prempeh, Afropop Socks is an independent London brand made up of designers with African heritage. Their designs are inspired by traditional African art whilst also incorporating a vibrant and contemporary choice of colours and designs. 
Machine wash at or below 30°. 
Size: UK 5-8 UK
Material: Made from a combed cotton blend making them soft and durable.