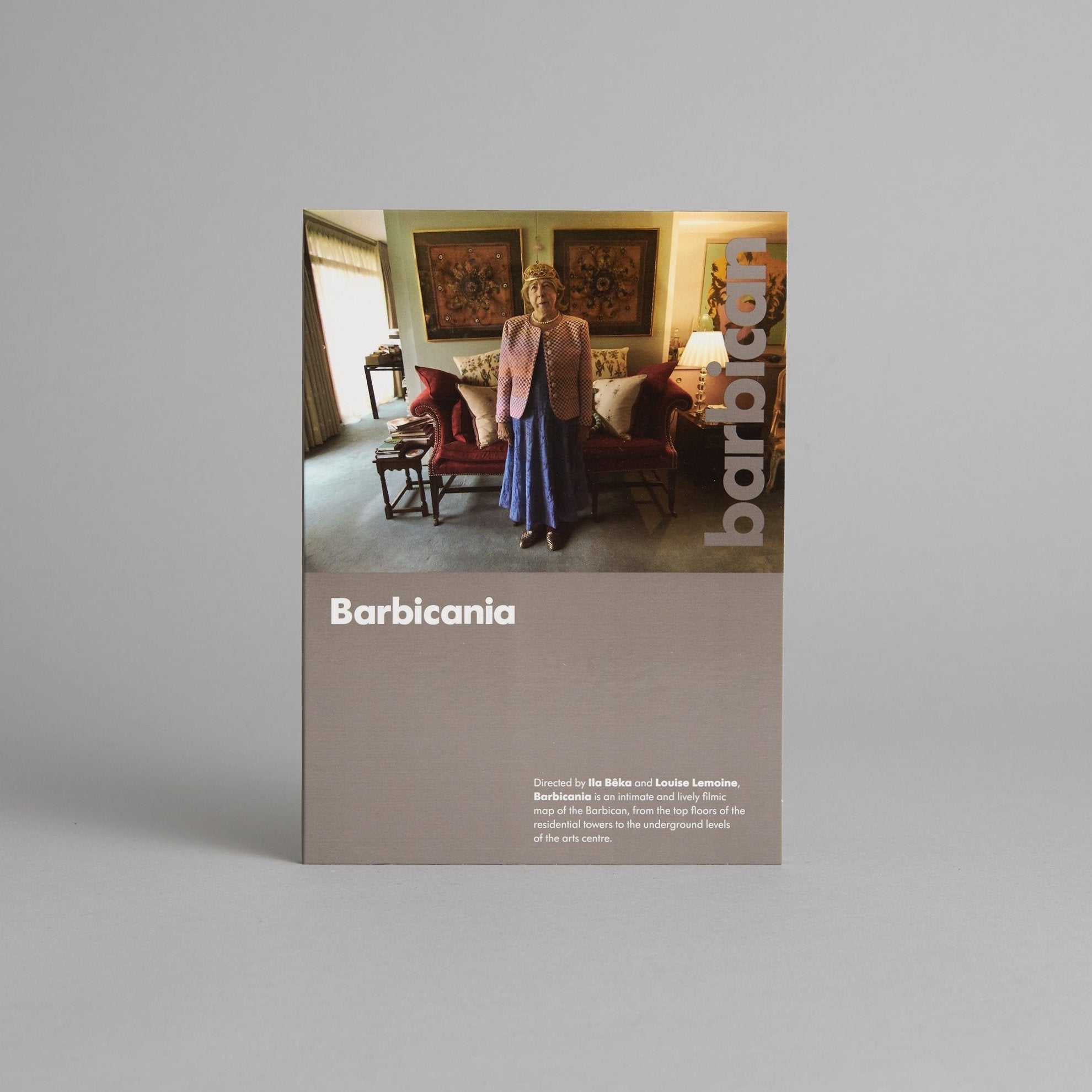 Barbicania DVD
£18.00
From the top of the towers to the underground levels of the arts centre, discover the personalities, lifestyle and architecture that bring the Barbican to life in Ila Beka and Louise Lemoine's Barbicania. 

This feature length film captures a month-long immersion in the life of the Barbican Centre and Estate in London.
Commissioned by the Barbican, 2014. Region 0. Run time: 92 minutes.