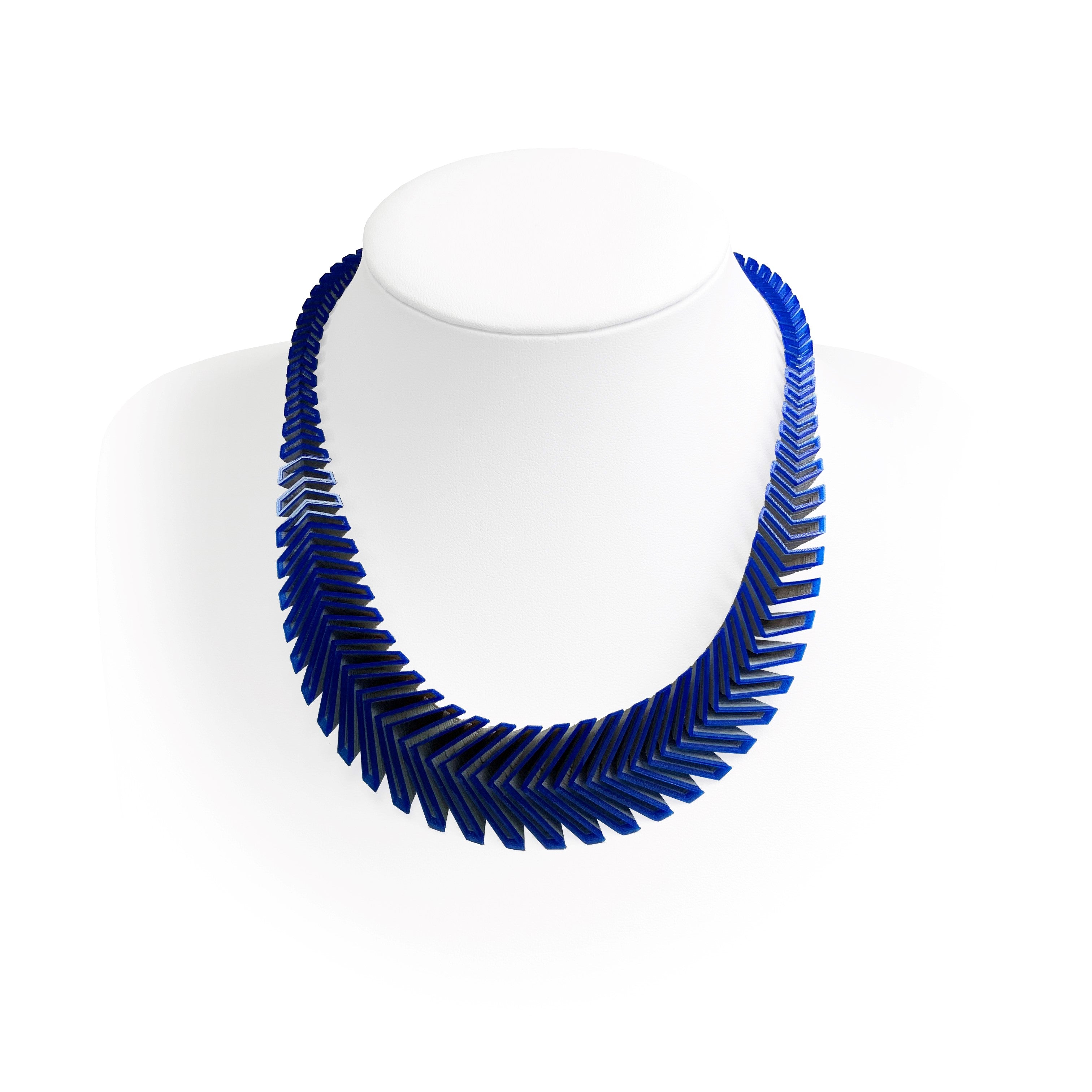 Arrow 3D Printed Blue Necklace
£50.00
Rentaro Nishimura is a London-based multi-disciplinary designer.
Rentaro's work draws on principles of origami, repeat modular forms, self-assembly and flat-pack designs. 
Using the latest digital technology of 3D printers and laser-cutting Rentaro's work bridges the gap between Craft and technology. And his aesthetic is minimal architectural and engineered. 
The Arrow necklace was created using 3D printer.
The design was developed using CAD software, to achieve a tactile, flexible structure.
​Material: Thermoplastic polyurethane (TPU), Magnets
Dimensions: 160 (w) X 160 (l) X 15 (h) mm
​