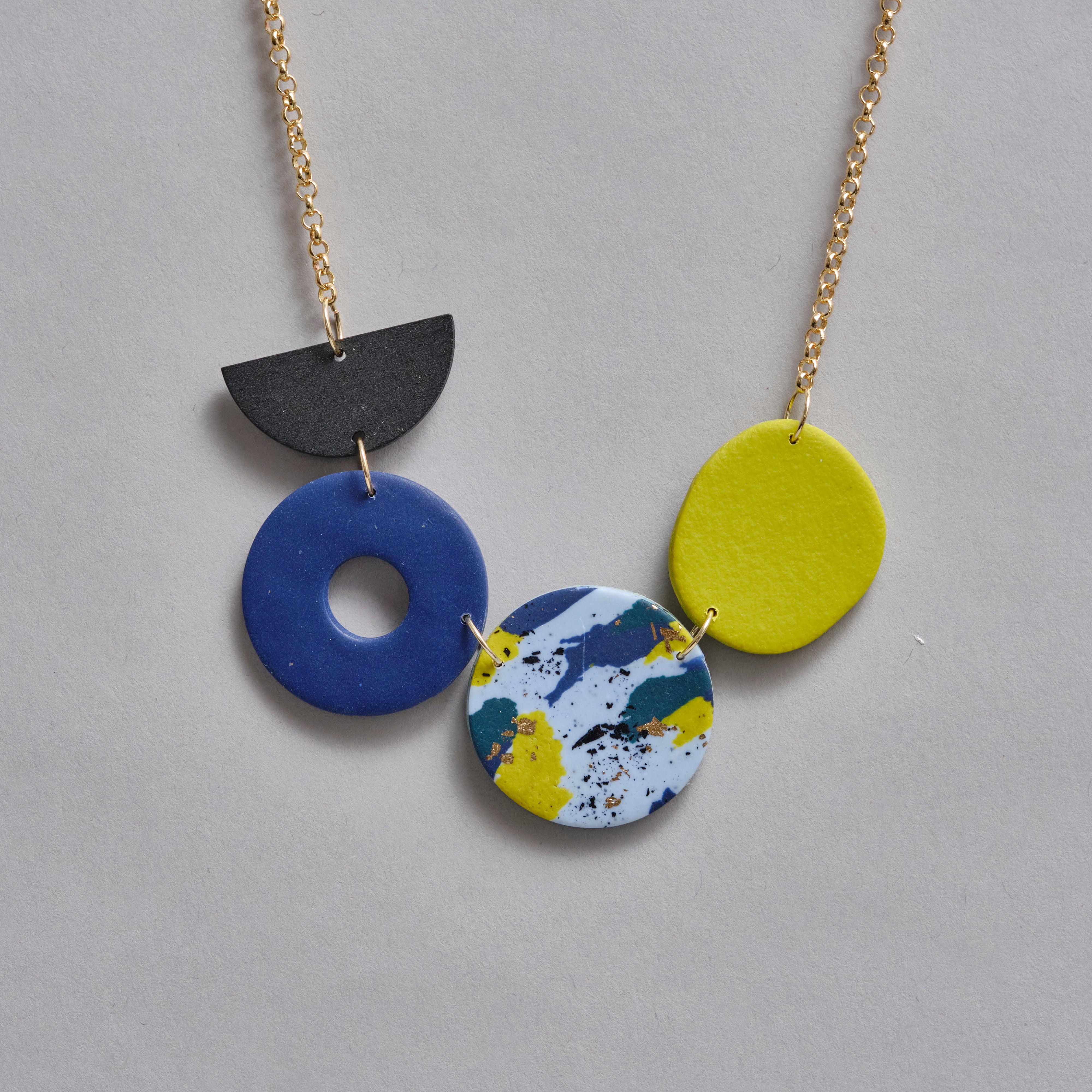 Blue & Green Statement Necklace by Love Kiki
£30.00
A statement polymer clay necklace by Love Kiki, made with gold plated stainless steel chain.
Made up of four big elements in green, navy, black and blue
Each and every necklace is hand made and is unique and special in their own way, all Love Kiki creations are finished to the highest standard.
The necklace chain measures approximately 40cm ( 15.7 inch). The whole necklace measures appropriately 50cm.
These necklaces are perfect for everyday wear or a lovely accessory for a night out.
Founded by Dominika, Love Kiki Designs specialise in handmade fashion jewellery.  Everything is made by hand in the Love Kiki UK studio based in the West Midlands.