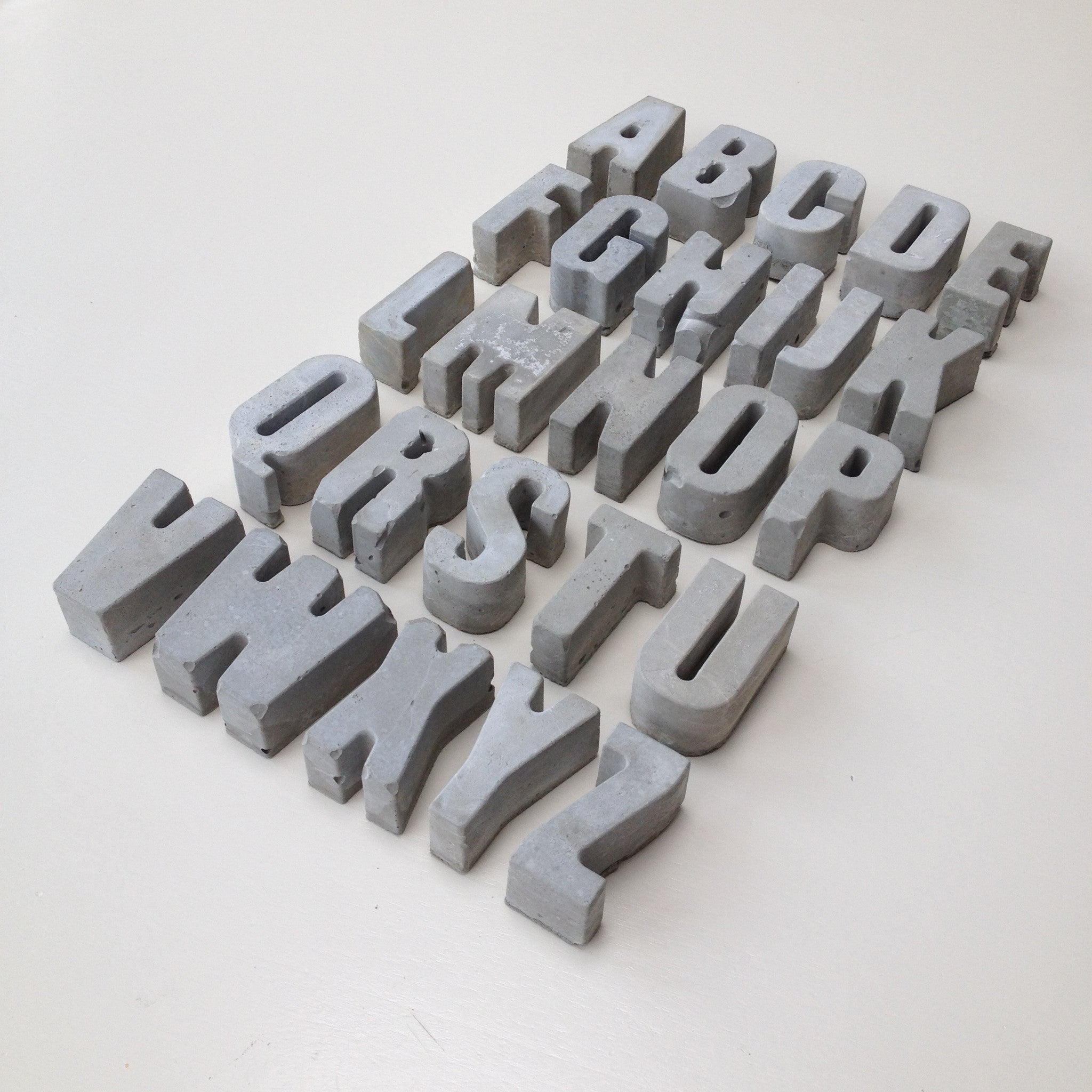 Concrete Letter
£4.95
Personalise your own words or phrases using these hand-cast little concrete letters.
Choose your letters from the drop down menu.
Please note: The letters are industrial by nature so each one is unique and all letters vary, will have imperfections and distress marks. That is part of their charm. 
Each individual piece varies in width depending on the letter but height is approx 5cms and depth approx 2cms.