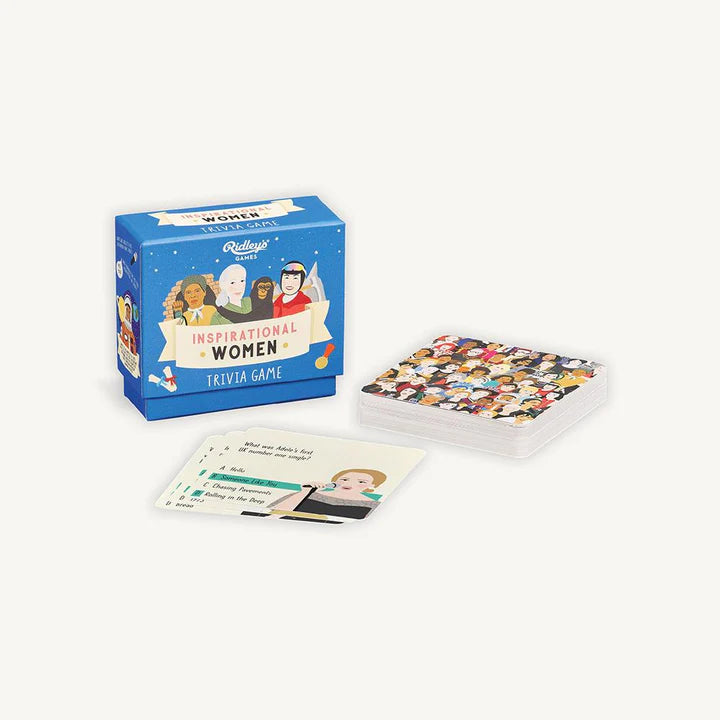 Inspirational Women Trivia Game
£8.00
Test your knowledge of some of the world's most amazing women and their incredible achievements with this Inspirational Women Trivia Game.

The trivia set features 80 question cards featuring fantastic females from around the world. Featuring beautiful illustrations, the cards come in a 2 piece box that would be the perfect gift for any brilliant woman in your life.
Sourced as part of the Barbican's Carolee Schneemann: Body Politics exhibition collection.