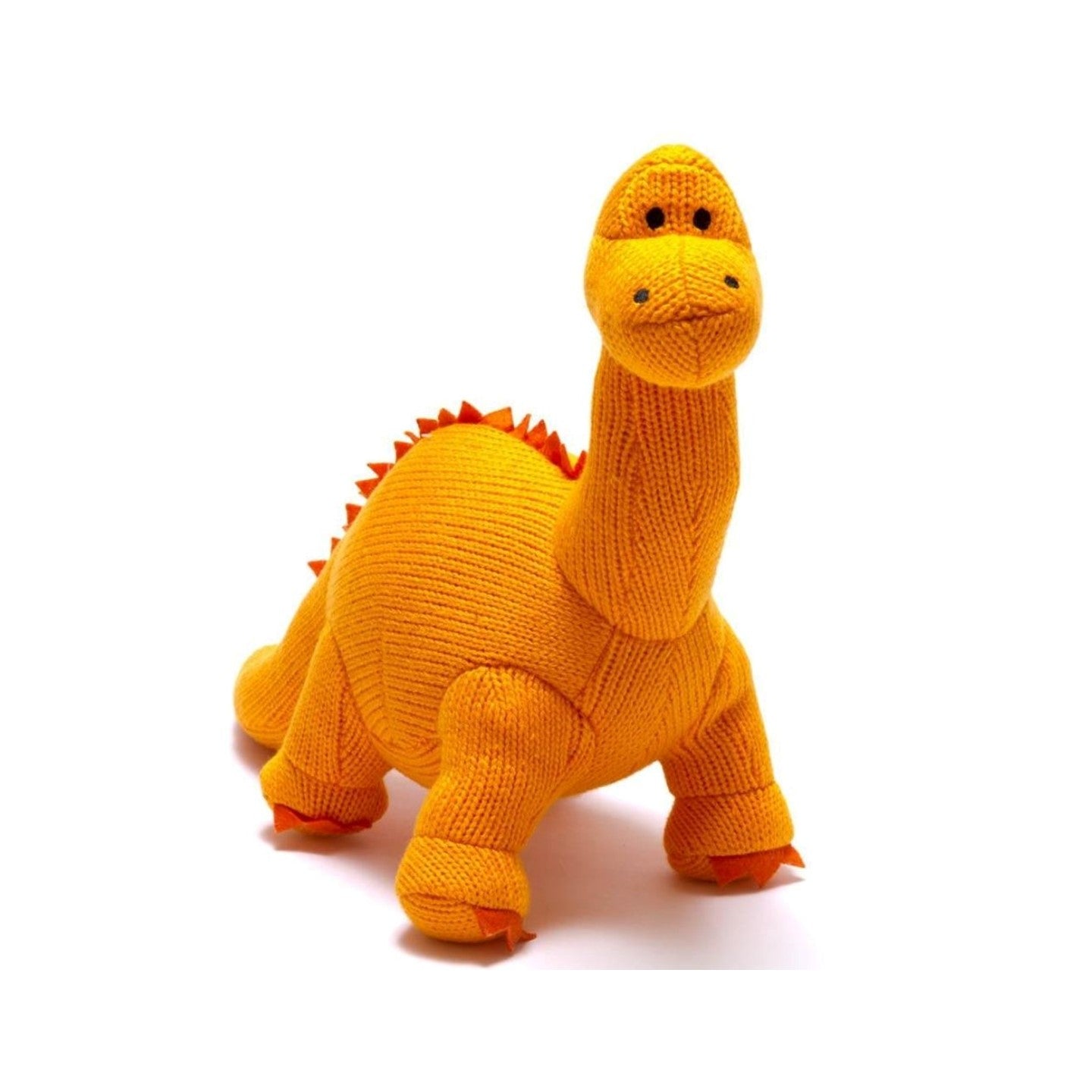 Knitted Orange Diplodocus Toy
£16.95
Our cheerful orange knitted diplodocus knitted dinosaur toy is a firm favourite with dinosaur mad kids.
In real life the Diplodocus had one of the smallest brains of the dinosaur family, but it was still way ahead of the Stegosaurus which had the brain the size of a walnut! It didn't need to be the brightest as it had no natural enemies, perhaps because of its sheer size or maybe because it looks so friendly?

Ideal gift ideas for kids of all ages - particularly dinosaur mad ones! If you are looking for dinosaur toys for toddlers, this dinosaur teddy could be just the thing.
Material: acrylic yarn and recycled polyester fill
Approx. Dimensions: 40cm x 30cm x 11cm
Machine washable.