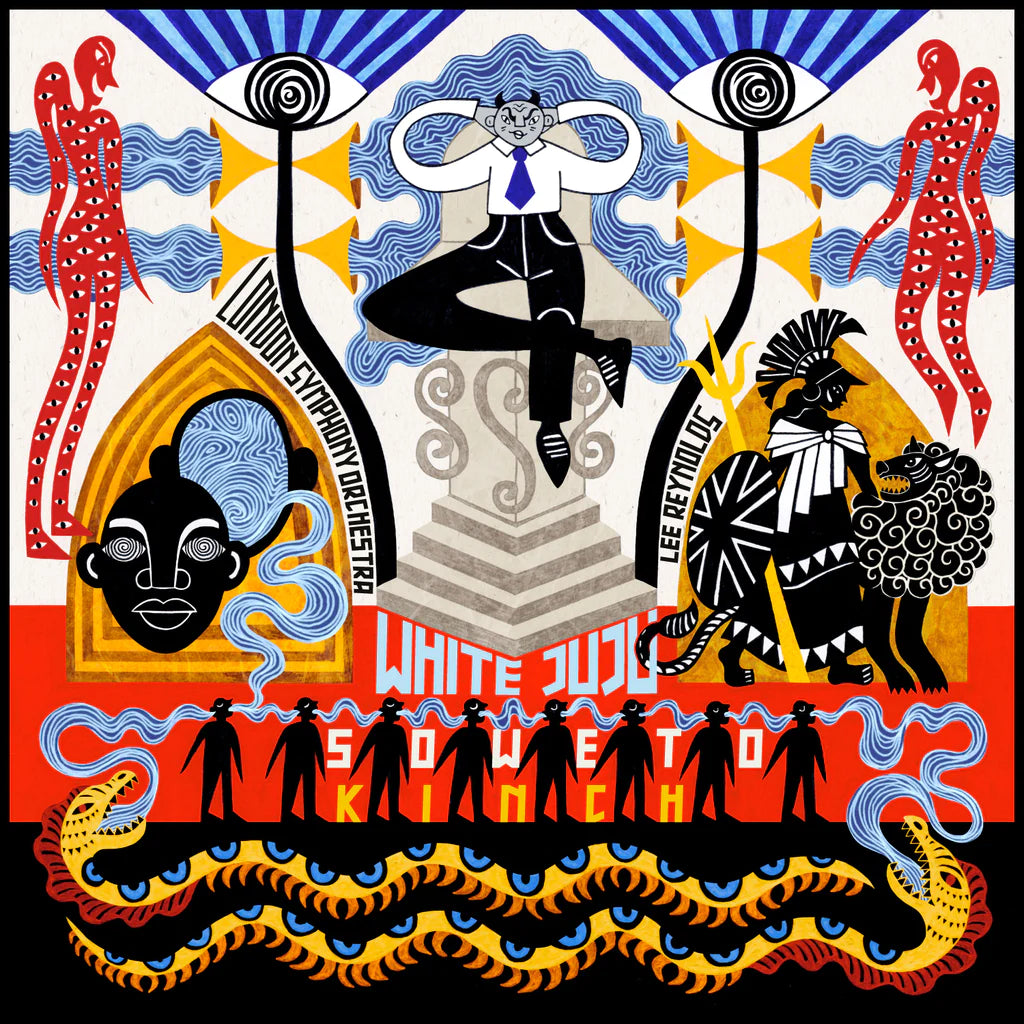 LSO Vinyl 5110 Soweto Kinch: White Juju
£36.00
This sensational recording from LSO Live features the world premiere of Soweto Kinch's new work for jazz quartet and symphony orchestra, written in response to the Black Lives Matter movement, Black British history and the lockdown era.

Beginning with the deafening silence of quarantine in 2020, it conjures sounds such as a bird call in Central Park, and the statue of a slaver crashing into Bristol's River Avon, interwoven with Kinch's barbed, incisive lyrics. The piece is deliberately danceable and intentionally seeks to subvert expectations of orchestral music.

Kinch's music melds his distinct approach to jazz and hip hop with classical music: drawing broad inspiration from European folklore, the African Diaspora and divisive national myths to create a uniquely contemporary tone poem.
White Juju
was commissioned by the
London Symphony Orchestra
and
Serious
, supported as part of Serious'
Giant Steps
scheme funded by
Help Musicians
and
Cockayne Grant for the Arts
.

The product contains 2 x heavy-weight coloured vinyls (red and yellow) in gatefold sleeve, and contains a code to access free HD FLAC and MP3 files of the audio.