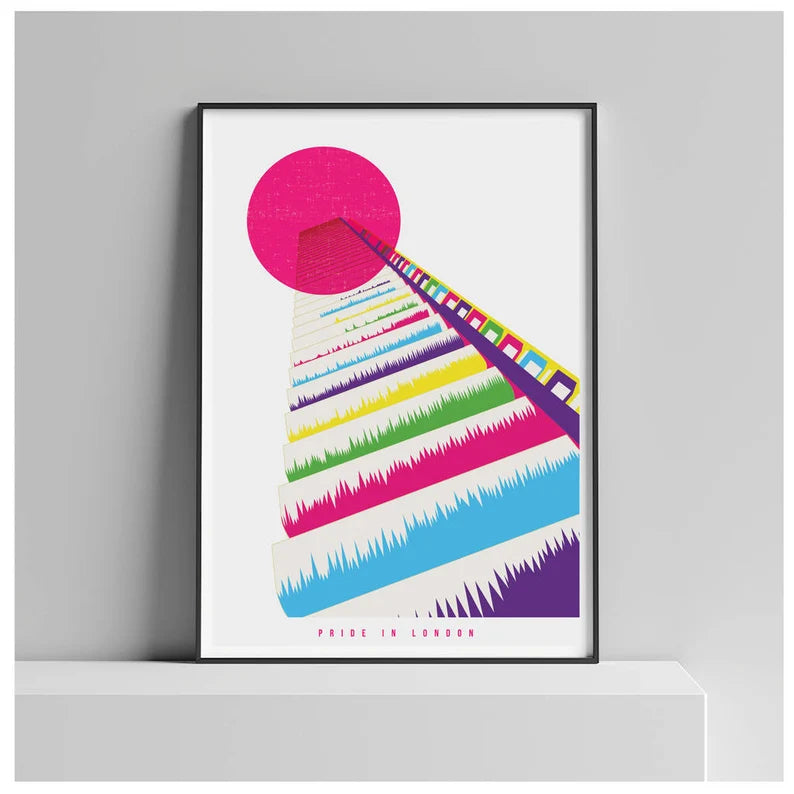 A3 Pride in London Barbican Print
£30.00
A print from Eye for London's Special Edition London print series, the Pride of London - featuring the Brutalist Barbican Towers.
London is a city of of many countries, colours and castes, and proud of it. We in London witness here everyday, a coming together of people from all walks of life, religion, colour and society, who are more like each other than different.
Matte Prints on 250gsm thick paper.
Size: A3
Unframed. 
Eye for London Prints is a design studio based in South London, run by Mats and Ram.
Mathanki (Mats) is the founder/ creative director with a decade of experience in advertising. She brings together a vibrant mix of graphic design, illustrations and visual stories that evoke the beauty of London and travels beyond.