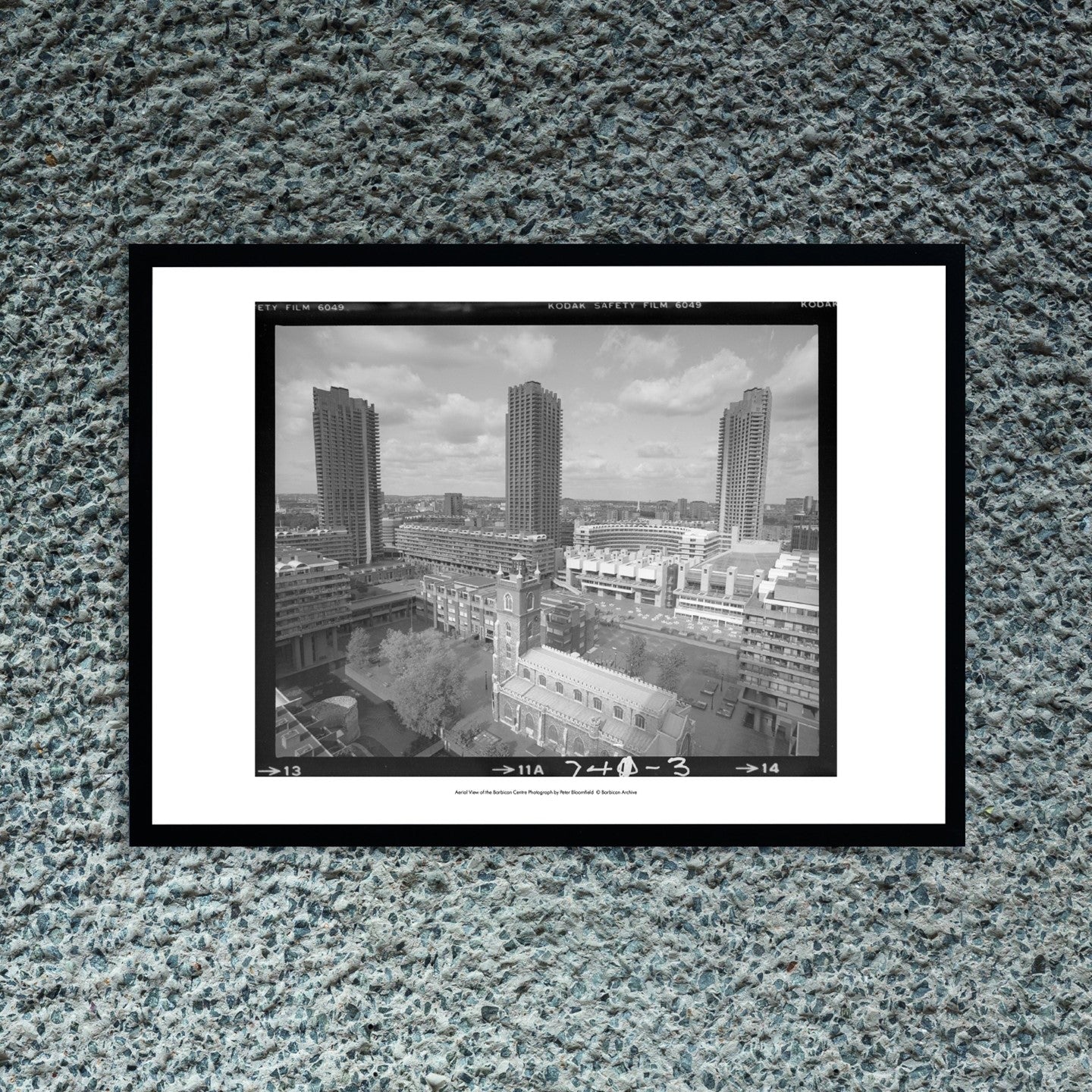 A3 Art Print Aerial View of the Barbican Centre Photograph by Peter Bloomfield
£12.00
A view of the Barbican Centre front nestled in the Barbican Estate (October 1981). From a new range of art reproduction prints from the Barbican Archives photographed by Peter Bloomfield. 
Photographer Peter Bloomfield was commissioned by Henry Wrong - the first Managing Director of the Barbican Centre - to photograph the final stages of the arts centre. This collection of photographs has, as far as we know, never been widely shared with the public. Peter kindly gifted the c. 1400 negatives he produced to the Barbican.
The rediscovered archive reveals the ambition and scale of the construction of what The Queen called 'one of the modern wonders of the world'; from trees being craned into the conservatory to the hand-finishing of the structure's famously textured concrete walls.
Print Specifications 
Size: A3 (297 x 420mm)
Material: Giclée printed with UV inks on art paper