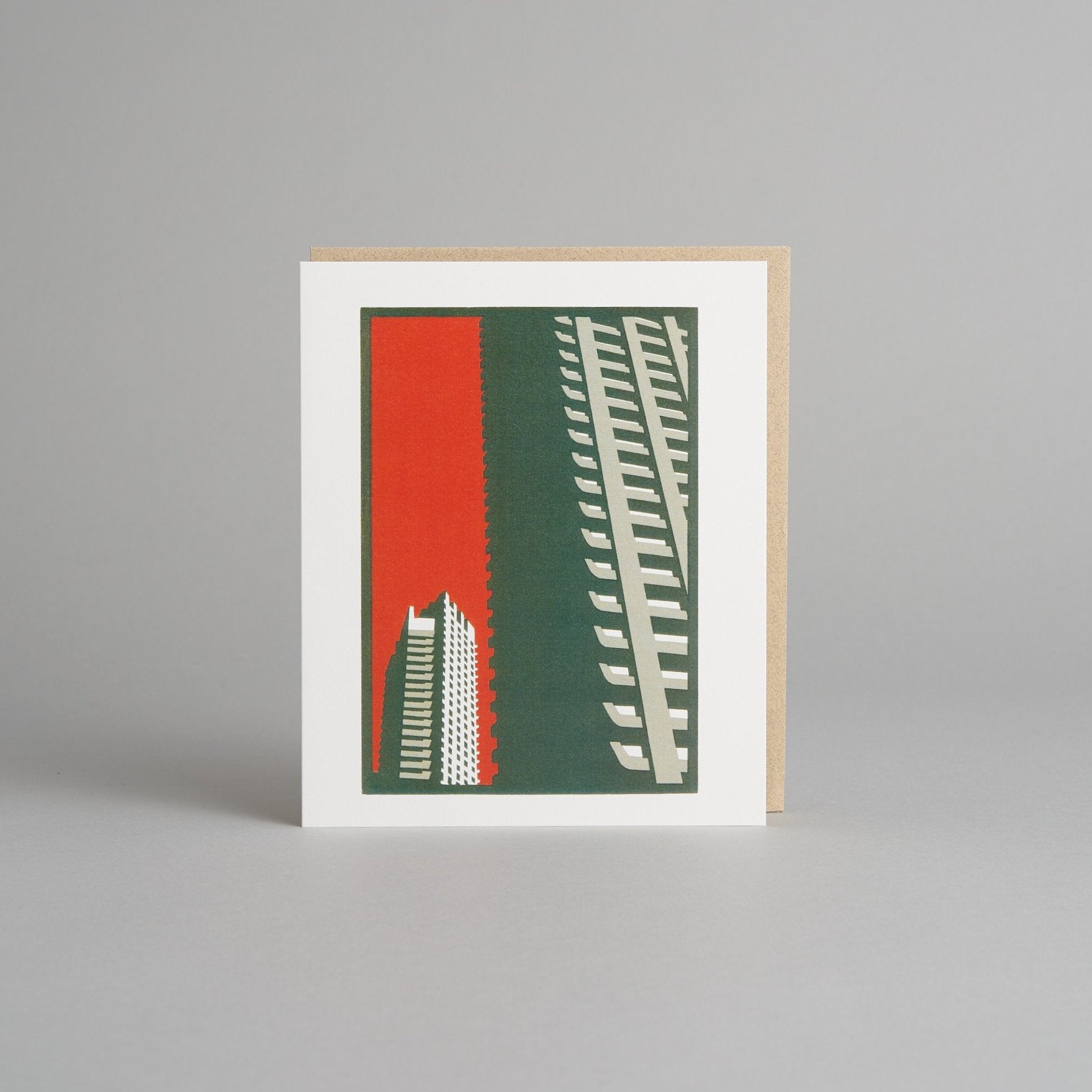 Barbican Orange Card by Paul Catherall
£2.99
Greetings card based on the striking Barbican Orange print by lino-cut artist Paul Catherall.
'I've always admired the bold lines and open communal spaces of the Brutalist icon Barbican, with its utopian vision of city living. With Barbican Orange I've revisited an earlier composition, adding a bright backdrop to enhance and compliment the warm textured concrete and reflect an optimistic glow that would have prevailed at the time it was built.'- Paul Catherall, 2015
Digital print card, 140mm x 170mm, packed with a buff coloured envelope in a biodegradable cello sleeve.
The original limited edition print of Barbican Orange is available to buy here