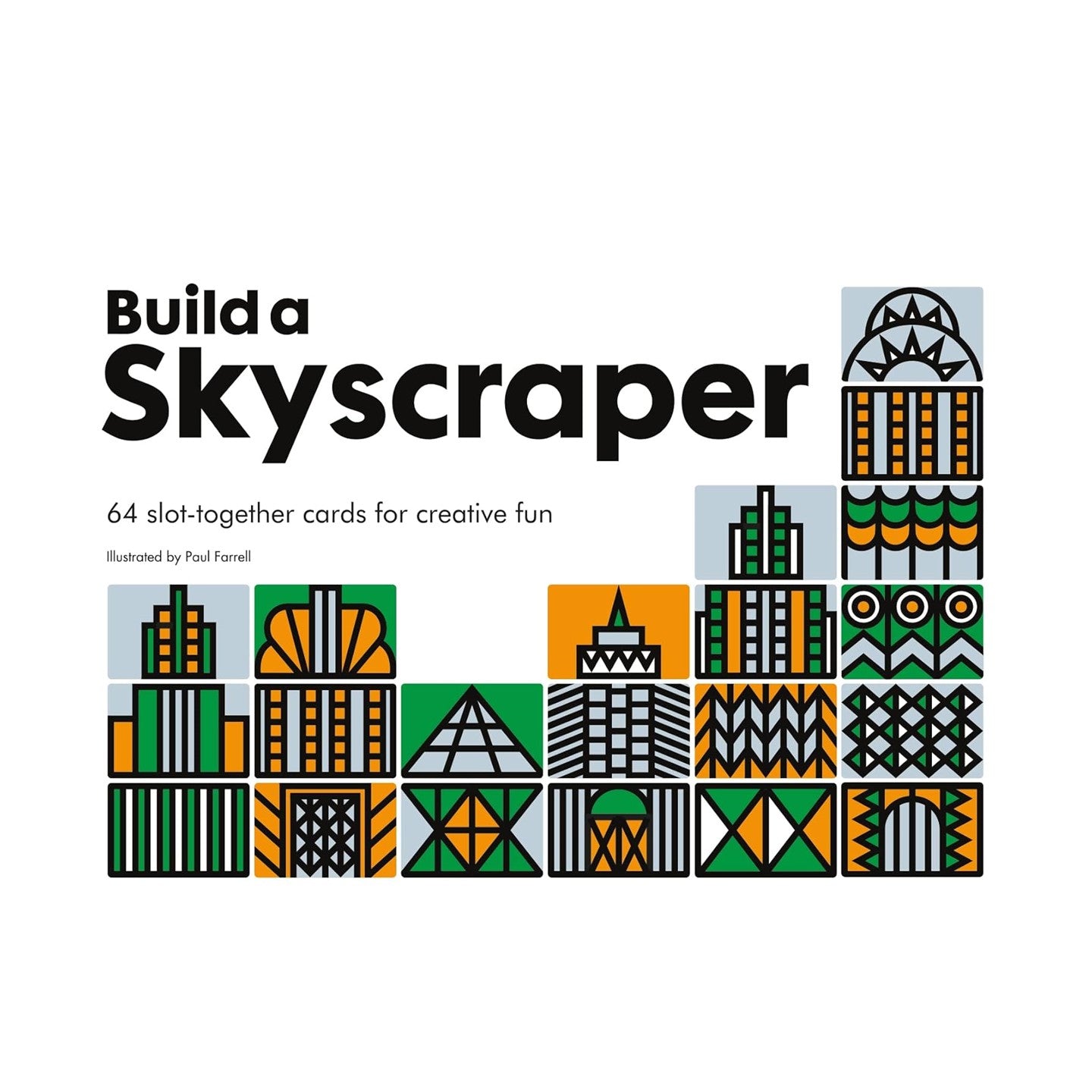 Build a Skyscraper by Paul Farrell
£12.99
These slot-together building cards are creative fun for all the family.
Each box contains 64 cards (105 x 69 mm) in a variety of graphic designs. Clever paper engineering allows you to slot the cards together, building up and out in whichever way you like.
Renowned illustrator Paul Farrell has designed these cards in a cool, graphic style - turning the image of a skyscraper into a work of art.
Dimensions: 14.5 x 21.5 x 2cm