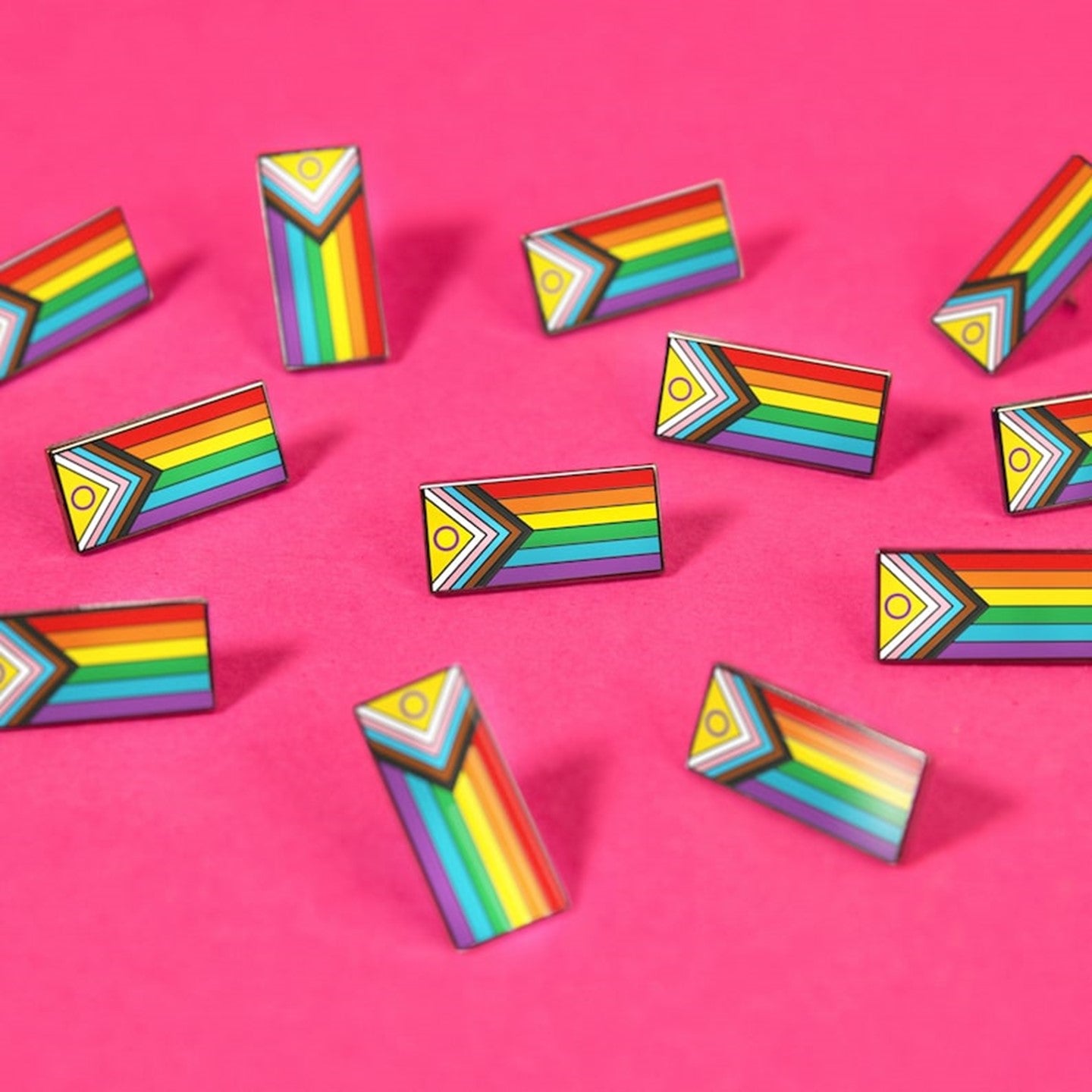 Intersex Inclusive Progress Pride Flag Enamel Pin
£8.99
The Intersex-Inclusive Progress Pride Flag enamel pin, stamped in metal and coloured with enamel inks. Perfectly sized as a lapel pin, or as a small embellishment to show off your pride!
In 2021, Intersex Equality Rights UK introduced a new version of the rainbow flag that includes representation for the intersex community. The new design features a yellow and purple circle added to the flag, referencing the symbols of the Intersex Pride Flag. This is a significant step towards increasing visibility and acceptance for intersex people. The design builds on a previous version created by Daniel Quasar in 2018 which added a chevron to the flag to represent LGBTQ+ people of colour and the trans community.
The Pin Prick is a London-based, one-person, queer-owned online shop specialising in subtle, minimalist pride accessories. With a huge range of over 250 original designs comprising enamel pins, creative products and formal wear accessories in a whole spectrum of pride colours, The Pin Prick is among the most inclusive LGBT+ pride shops in the world!

Material: Metal & hard enamel pin badge presented on a custom backing card featuring graphic designs by LGBTQIA+ designers from around the globe. Comes with a black rubber clasp. 
Size: 20 x 10mm