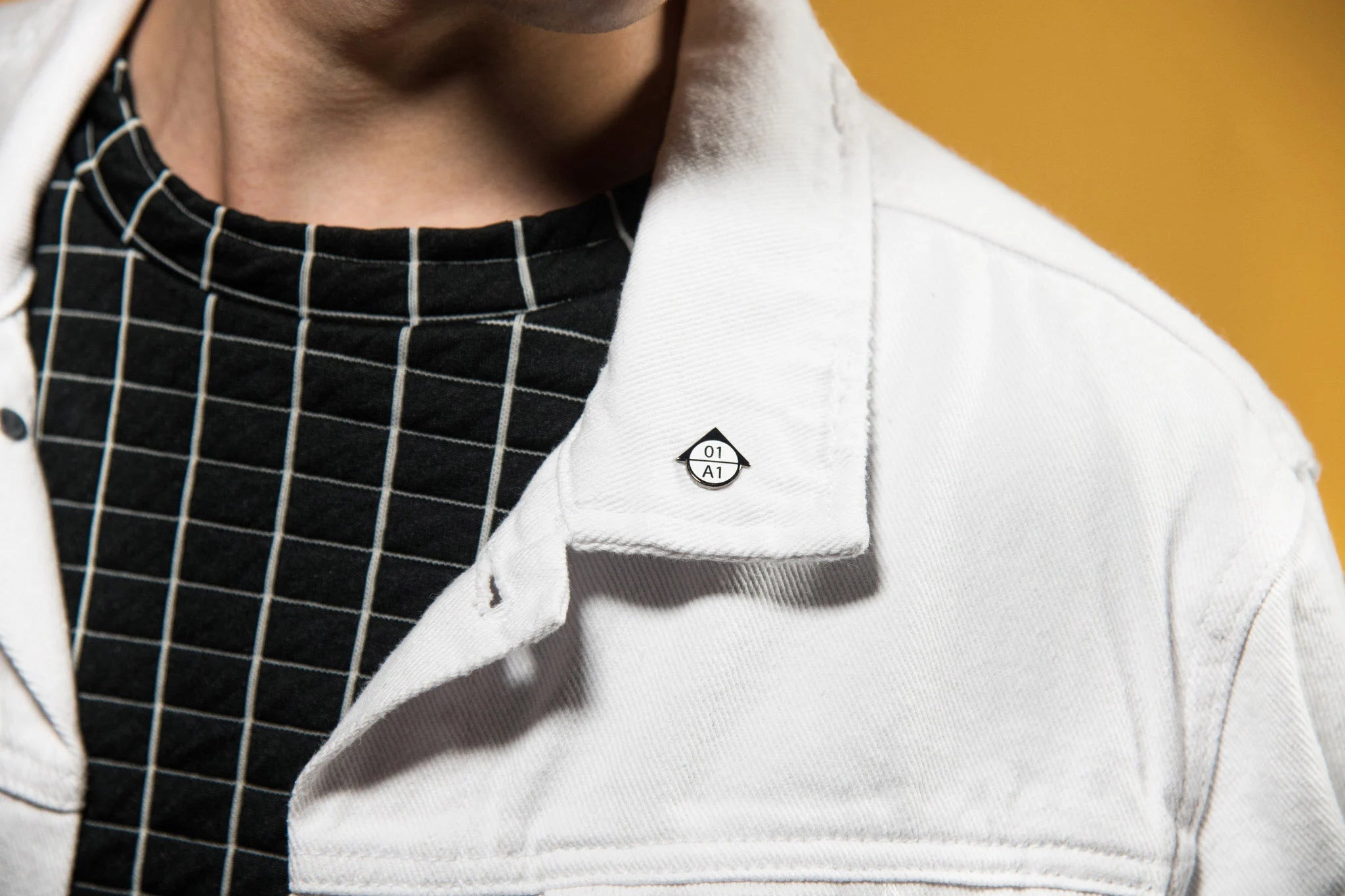 The Section Line CAD Symbol Enamel Pin
£9.99
Made by The Pin Prick, this snazzy Section Line CAD symbol Pin is die-stamped in brass and black-nickel plated, with polished colours applied in a cloisonne process.

Well-designed and carefully-crafted, these pins look as classy as they are durable. Lots of love and CAD went into these pins!
Size: 13 x 13 x 9mm | 0.5 x 0.5 x 0.35in
Material: Brass, Black Nickle plated. Hard Enamel.
Default Backing: A black rubber clasp, for comfortable wear.
Chains: Silver or gold chain pairs. Chains are detachable, allowing pins to be worn individually if desired.

The Pin Prick is an independent, one-person company that designs fun, wearable accessories with an architectural twist. In this series, familiar symbols from CAD programmes are turned into geeky fashion statements that are sure to delight any Architect, Interior Designer or Landscape Architect – or at least elicit an amused eyeroll!