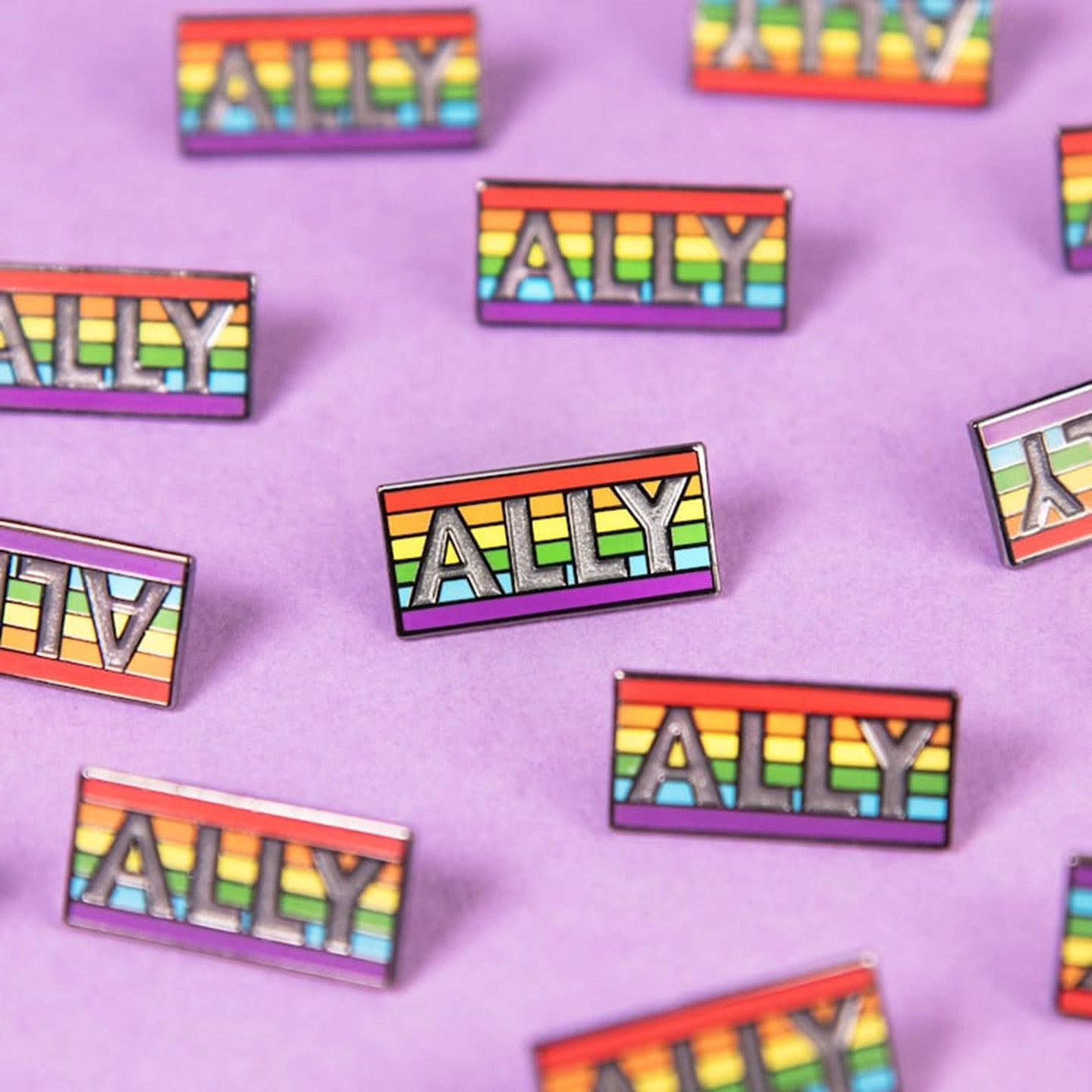 Rainbow ALLY Enamel Pin
£8.99
Embrace your commitment to inclusivity and celebrate the vibrant diversity of the LGBTQ+ community with the ALLY Enamel Pin.
Crafted with attention to detail, this pin is stamped in brass and expertly coloured with high-quality enamel inks, ensuring its durability and vibrant appearance. By wearing this pin, you become an advocate for equality, love, and understanding, promoting a world that embraces and cherishes every individual. 
The Pin Prick is a London-based, one-person, queer-owned online shop specialising in subtle, minimalist pride accessories. With a huge range of over 250 original designs comprising enamel pins, creative products and formal wear accessories in a whole spectrum of pride colours, The Pin Prick is among the most inclusive LGBT+ pride shops in the world!

Material: Metal & hard enamel pin badge presented on a custom backing card featuring graphic designs by LGBTQIA+ designers from around the globe. Comes with a black rubber clasp. 
Size: 20 x 10mm