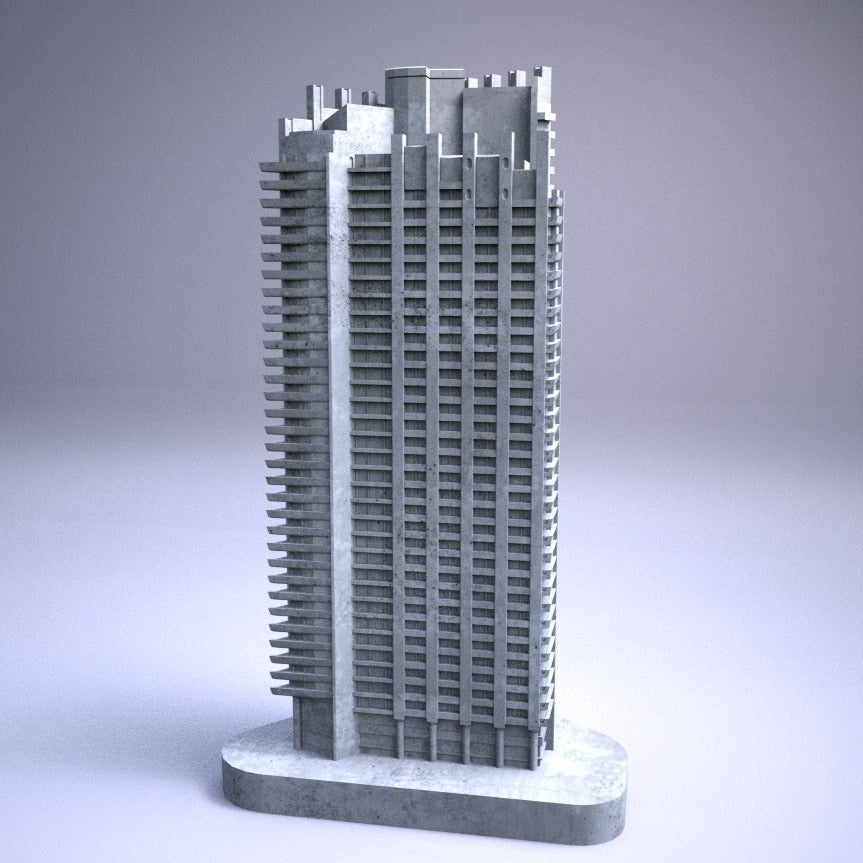 Shakespeare Tower model by concreteSHED
£245.00
Construction for the Barbican Estate started in 1965 and took 11 years to complete. The complex, designed by architects Chamberlin, Powell and Bon, was Grade II-listed in September 2001.

Shakespeare Tower is part of the 40-acre Estate which is home to more than 4,000 residents, living in over 2,014 flats. Also part of the complex are the Barbican Centre, the Guildhall School of Music & Drama, the City of London School for Girls and the Barbican library.
concreteSHED are a creative artisan business based in East London. They make collectable limited edition architectural sculptures of some of London's most iconic Brutalist buildings.
Each tower is hand cast, combining traditional techniques with modern high-grade materials, because of this every cast in the edition is totally unique.  Made from Jesmonite, a modern composite that has similar properties to the new concretes that were devised during the 1960's and made this new exciting architecture possible.   
Has a cork base to protect surfaces.
Dimensions: 25.5 x 10 x 12.5cm